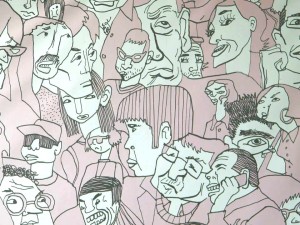 Transnational LAG Cooperation conference "Networking Works!"
Date: 2017 09 12-14.
Place: Vilnius region, Lithuania.
More info about the conference can be found here:
The Lithuanian Rural Network, in cooperation with the Lithuanian LAG network and the Centre for LEADER Programme and Agricultural Training Methodology, organizes a three-day networking event ,,Networking works!". With this event we aim:
to fuel the cooperation among Local Action Groups (LAGs);
to inspire ideas for joint actions;
to and support LAGs in search of relevant project partners.
introduce you to a number of Lithuanian LAGs and their local projects in the countryside.
The event will gather around 200 participants: LAGs' members, representatives from Managing Authorities, National Rural Networks, social partners and experts involved in LEADER/CLLD process. However, the priority is given to LAGs.
We hope that together we will create an atmosphere alleviating creativeness and willingness to collaborate.
We believe that networking works!
You are very welcome!
NRN Team